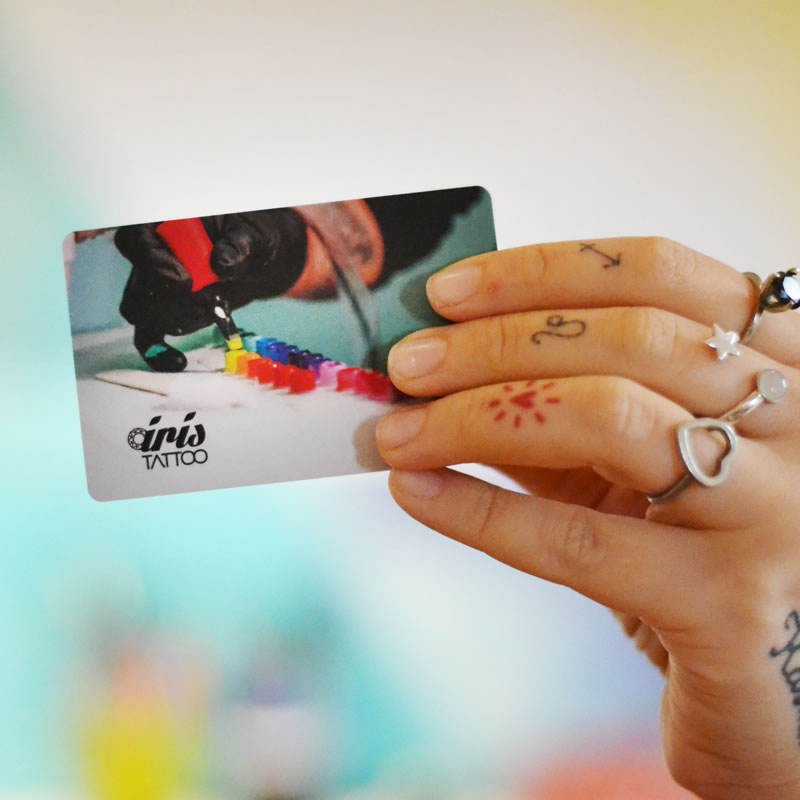 Thank you for choosing our Gift Card as a present! How does it work? Very easy ! with our Gift Card you are giving a tattoo!
The person who receives the Gift Card just has to get in touch with us to set an appointment mentioning the number on the Gift Card and tell us a little about the tattoo they want. The tattoos are done in Our Miami store on 48 NW 25 Street, Wynwood.
You can choose the value of the Gift Card, staring at $ 100 and the Gift Card Holder can top up if the tattoo ends up being bigger/ more expensive. In any case the value includes design and consultation.